Here are 5 Instagram tips for beginners to help grow your business in 2018!!
Now with 800 million monthly users, it's hard to ignore Instagram's potential for your business. But keep in mind that just because Instagram exists – or any other social media platform, for that matter – doesn't necessarily mean you have to be there. Think about the audience you're trying to reach and what your social media marketing goals are for that particular network.
So, what's your strategy for Instagram? Here are five tips to get you started:
Consider Your Content
If you're thinking about using Instagram for your business, chances are you may already be on other Social Media sites. If that's the case, great! But what's different about Instagram? For starters, it's a highly visual platform. So, when thinking about what kind of posts you plan to publish, consider how your content may lend itself to eye-catching photography or graphics that help drive engagement. You can also publish video on Instagram now lets you do this in 60-second looped videos.
Don't worry you don't have to be a professional photographer. That doesn't mean there isn't potential for you to generate quality visual content, there are plenty of apps that can help you look like a pro. But it may mean you have to get more creative. Check out what other brands similar to yours are already doing, and what other top brands on IG (even if unrelated) are doing and model their ideas.
Keep Your Posts Short
To often we have the tendency to get a little long winded in our post descriptions!  Although Instagram posts don't have a character limit, a good rule of thumb going forward is the more concise the better. For instance, here are some stats that show that posts on Facebook with 80 characters or fewer receive 66% higher traffic, and tweets shorter than 100 characters get 17% higher engagement. When crafting your posts for Instagram, follow suit. Let your image do the storytelling. It's more likely to convert viewers than what you write in the caption. However, the caption can certainly provide supplementary information.
Include a Link
Another way Instagram differs is how it treats links. Instagram doesn't allow for hyperlinks in photo captions or comments. The only place you can post a clickable link is in the bio section of your profile, and you only have 150 characters to do so, so choose wisely. This puts more emphasis on what you link to – whether it's your website's homepage or a landing page for a specific product or campaign.
Keep in mind you can still write out a link in a photo caption, but it won't be clickable. Common practice is for folks to point people to their bio link by telling them to do so in their photo captions.
Stay Engaged
Similar to Facebook and Twitter, Instagram uses hashtags. Learn what hashtags are most active and relevant to your brand, and try a few of them with your posts you can use up to 30 per post. Just make sure that you put them in the first comment and now in the actual post description. Engaging with your followers and following back is also important. You can also use UGC, or user-generated content, as part of your content marketing strategy. It's a great way to show current fans your appreciation and to attract new ones by positioning your brand as engaging.
You can also add follow buttons to your website and newsletter to let people know you're on Instagram, and you can even promote your Instagram page specifically to new visitors with a custom message using our Marketing Overlay. Learn how you can grow your Instagram audience grab your FREE eBook "How to Get Your First 10K Followers on IG"
Experiment
Social media today is rapidly changing so that means you will have to adapt. This also means more noise in the marketplace so you will have to  raises the bar for your performance. On the other side of things, it means you have room to experiment. If you post one thing on Monday that doesn't get the engagement you were hoping for, you can try something new on Tuesday, or even later that same day! But be sure to track your results and use them to improve. This includes factors like the times of day you post, frequency of posts, hashtags you use, your caption, calls-to-action, and more.
WANT TO LEARN MORE?
Join our Facebook Community to find out what's working now in Social Media…
GET LEADS WITH INSTAGRAM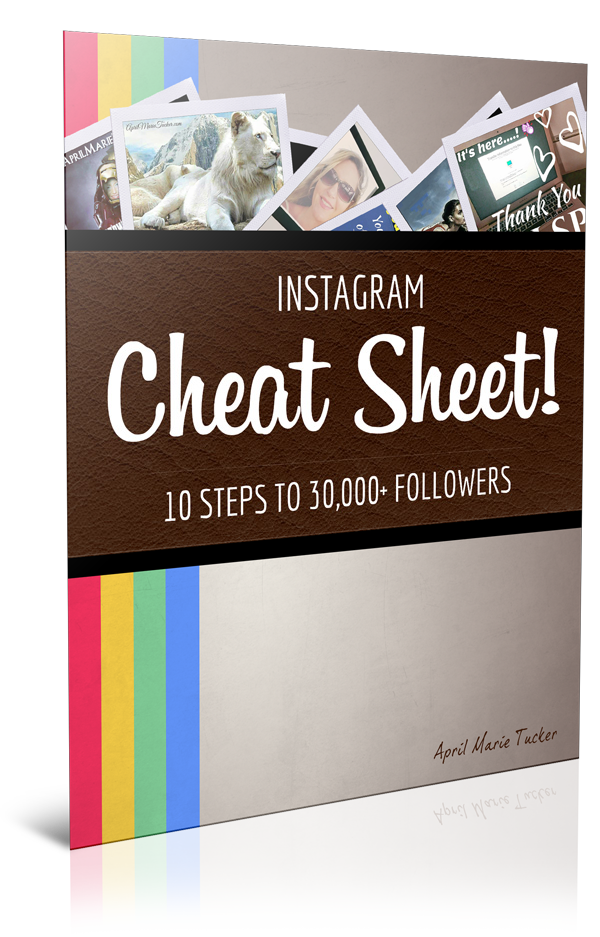 FREE Instagram Video Demo & 10-Point PDF 'Cheat-Sheet' to help you get 21+ Red Hot Leads Per Day for YOUR Business!