How to Build Your Brand, Think Bigger and Develop Self Awareness
If you're unsure about whether to build a brand – be it a personal brand or a brand for your business – here are three compelling reasons why you need to start building your brand right now.
Reason number one:
It makes your product or service memorable.
The thing is: Most people won't make a purchase from your website on the first visit. Quite often, people will shop around – so you need to have something to make your website stick in their memory.
In other words, you must be unique!
You must have a "look" that people will remember, and part of achieving that look is your brand.
Gary Vaynerchuk shares tips on How to Build Your Brand, Think Bigger and Develop Self Awareness.
Check out the #AskGaryVee book here: https://amzn.to/2SNsNbF
Reason number two:
It makes you look more professional.
Let's face it, a lot of people who market stuff online come across a rank amateurs. They don't appreciate that customers make the same value judgements online as they do offline. By having a well defined brand, customers will have more confidence in you and your product or service.
Reason number three:
It let's you compete on quality rather than just on price.
You'll always find people for whom a low price is the defining factor, but others will happily pay more for quality. A well defined brand will inspire confidence and justify a higher price point.
So your task today is a simple one: Decide you're going to build a brand for yourself or your business!
ATTRACTION MARKETING BUNDLE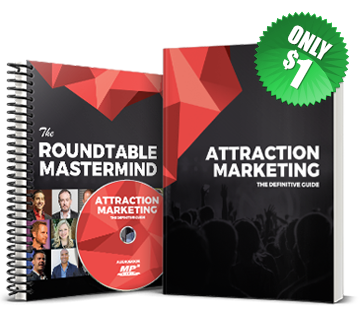 Get a 68-page "all-inclusive" e-book, 82-min mp3 audiobook, and a roundtable mastermind to help you attract buyers for YOUR business.