In this video I'm going to show you how to create a Facebook group and how you can use that group to create a new warm market for your network marketing business..
So if you've never set up a Facebook group before or maybe you have a Facebook Group and want to make sure that you got it set up the right way then you want to stick around.
This is important because most network marketers usually burn through their warm market very quickly and find themselves kind of dead in the water so being able to have a place or a new warm market is vital for them to continue to grow the network marketing business. And Facebook Groups is a perfect place to be able to do this.
How To Create A Facebook Group
Back in 2018 when Facebook changed their algorithm put more emphasis on community Facebook groups have actually been growing in exponential rates there are a lot of groups out there they're actually helping network marketers to create that war market so that they can bring people and get to know them build that relationship with them warm them up and then be able to share their product services a business opportunity with.
So with that being said let's jump on the computer and I'll show you how you can actually set up your first Facebook group.
How To Create A Facebook Group from fan page
So first thing you want to do if you have a fan page is click on the down arrow at top right this will bring up drop down box and from there you can click on the create group button and this will bring up the name editing page.
How To Create A Facebook Group from home page
So first thing you want to do is click on the home tab this is going to bring up your news feed we can see all your post in the post that you're sharing your groups everything is on this page.
On the left side you going to see where it says Create and just underneath that you'll see groups go ahead and click on the groups button.
How To Create A Facebook Group from web browser
Another way you can access your groups is by going to http://www.Facebook.com/groups that will bring up the group page and from there it should be a button to the right hand side that says create group
Click on the create group button and you will get a pop-up screen that will look something like this
You should have a name picked out for your group you will just type that name in here.
No good thing to remember is that you want to brand yourself and not necessarily your company products for your services so when you're typing your name in there you can type something like social leverage by Bob Brown or Bob Brown's social leverage group
Next in order to start a group you need to add at least one person. Now go to one of your friends and ask if it would be okay to add them to your group.
It's very important you just don't start adding a bunch of people to your group
2 Reasons
number one I personally don't like being added to any groups that I didn't request to be a part of and I have had people do that to me over the past and I just quit the group. I think that most people don't like that so chances are if they're added to a group didn't request to be in there just going to bail out of that group or remove themselves from the group as well
Is that if you invite people that are not interested even if they stay in the group then they're not going to participate or engage in that group.
The whole purpose of setting up this group is to create a new warm market a community where people are engaging with you and communicating so that you're building those business relationships.
The goal is that you build an environment where people know, like and trust you so that they will do business with you.
The next thing you want to do is choose your privacy settings as you can see there's three different listed here let me explain this to you.
This is up to you what you choose but if you're trying to grow your groove I recommend that you make it a public group to start with that we Facebook will promote it based on the keywords that you put in the settings there and more people will see your group and then join your group because of that.
Know what that being said keep in mind that people may not be the best for your group that would come in not seeing your contact beforehand so you want to vet some of those people as your as you're bringing them into your group to really see if they're going to be a fit for the group and part of your target market.
And a close group of people can't see your content unless they join so essentially you have a private community that you can do special training that no one else can see unless they join your group.
But this also means that Facebook isn't going to share or promote that group because it is in the sense of private group.
Usually when I start a group I will make it public that way I can get people into the group and as a group begins to grow denigrated close it down and make it a private group and get more exclusive content to that group and special training to that group as well the next thing you want to do is go ahead and pin that group to the shortcuts by taking that button.
Then click on create and there have it you How to create a Facebook group and get it set up to create a warm market for your networking Biz.
See How It All Works… Click on the Image to Check out Our Community
See You On The Inside…
Related Video:  5 Tips To Find Your Perfect Prospect On Facebook
ATTRACT BUYERS TO YOU!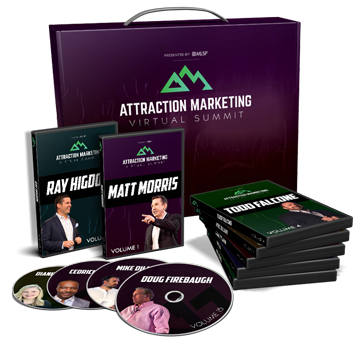 Uncover the Greatest Secret of the Top Earners to ATTRACT MORE LEADS, Customers, Clients, Sales and Sign-ups in 24 Hours!